Miami, FL
NAS Richmond, The Miami Blimp Base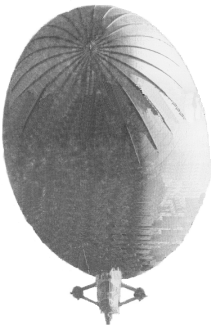 To pay a visit to the Miami/Dade Zoo, you drive West on Coral Reef Drive (S.W. 152nd Street) to a wide entrance with a grass median. If you go South on that entrance, to the zoo parking lot and don't look on both sides, you'll miss a much more interesting attraction than the zoo. You are passing through what was once a two thousand plus acre WWII U.S. Navy Lighter-Than-Air facility. About half-way to the parking lots on your right and dominating the skyline, is the last remaining reinforced concrete door support.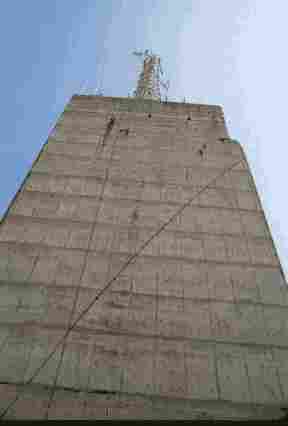 The last remaining reinforced concrete door support
There were four of these supports in each of three huge 17-story Hangars that stood around a vast circular concrete pad.

These Hangars housed the blimps that patrolled the sea lanes off Miami and the Gulf of Mexico looking for Nazi submarines. Before NAS Richmond and at the beginning of World War Two, German U-boats roamed freely off the coast of Florida playing havoc in the busy shipping lanes off Miami and in the Florida Straights between Key West and Cuba. Old Timers tell of watching helplessly from Miami Beach as tankers burned in the distance – an all too common scene during the early years of WWII. By 1943, NAS Richmond and other anti-submarine warfare expert facilities had put a stop to this carnage.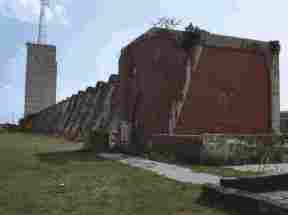 The base opened on 15 September, 1942. Almost exactly three years later it was destroyed by a hurricane and the fire that resulted. Winds of 152-196 mph were reported at nearby Homestead AFB. NAS Richmond was never rebuilt. A small railroad museum now stands in the shadow of the massive door support of Hangar #1. A row of strong reinforced concrete buttresses that once held 51 wooden roof Hangars still remains, dwarfing the trains parked along side.
There is still a small brick building close to the door support that houses the remains of a large boiler. If you look around, you'll see several of these little buildings. Were they there to provide power for the huge doors? Were they power supplies for other reasons? If you know, please let me know.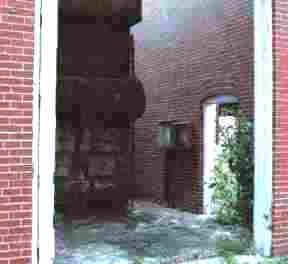 Old Boiler inside one of many small brick buildings.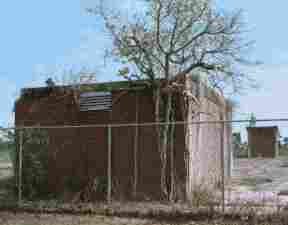 Another Boiler Bldg. easily visible from zoo entrance road. Note the fence that separates the crumbling building from the road.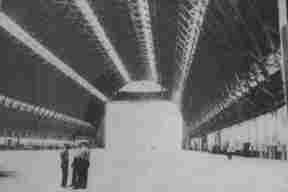 Inside view of huge Hangars before they were destroyed
Blimp after Hangars were destroyed. The doors remained for years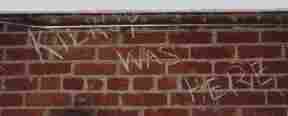 Kilroy struck here too. Picture of wall near the ceiling in one of the old buildings.