Editor's picks from the web 05/21/2017
As editor often get outstanding contributions from readers. They represent hard work of others who share my passion to remember! I can't put on KilroyWasHere.org as mine but they deserve wider distribution.
Shared by Linda Tillery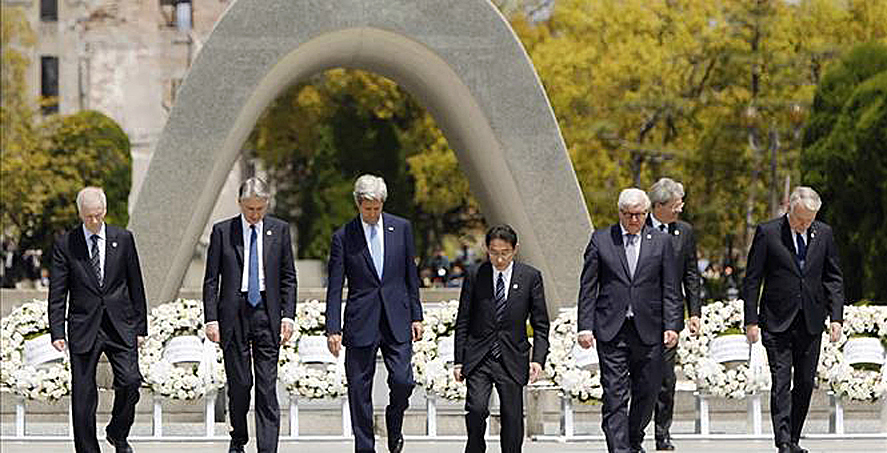 John Kerry recently visited Hiroshima
This is not new BUT a subject that some people keep wringing their hands over. No one explains it better than Victor. Read the whole article at TownHall! or click the image
The Horrors of Hiroshima in Context
By Victor Davis Hanson Posted: Apr 21, 2016 12:01 AM

"The horrific bombings are inexplicable without examining the context in which they occurred."
In 1943, President Franklin Roosevelt and British Prime Minister Winston Churchill insisted on the unconditional surrender of Axis aggressors. The bomb was originally envisioned as a way to force the Axis leader, Nazi Germany, to cease fighting. But the Third Reich had already collapsed by July 1945 when the bomb was ready for use, leaving Imperial Japan as the sole surviving Axis target." continue reading
For more on the subject see:
The Emperor's Reluctant Warrior
"An Invasion Not Found in the History Books"
and
Trinity, "The Destroyer of Worlds"