Keeping the Kilroy Was Here memory alive since 1996


Menu below. Your access a wealth of WWII memories

EXTRA! Saipan Beacon 8/15/45
Read an actual newspaper from Saipan from the day the war ended! Saved by one who was there, Joseph A. Schneider!

The Rape of Nanking
In Dec. 1937, the Japanese army invaded Nanking, systematically raping, torturing, and murdering more than were killed in BOTH A-bombs.

Editor's picks from the web 4/20/2016


As editor often get outstanding contributions from readers. They represent hard work of others who share my passion to remember!, I can't put on KilroyWasHere.org but they deserve wider distribution. Shared by Sue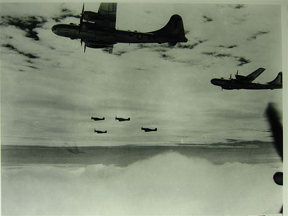 B-29s with P-51 escort
courtesy http://minkara.carview.co.jp
B-29/P-51 Actual WWII Footage
This is spectacular live footage of the 3,000 mile round trip air assault upon the Japanese mainland, with 3 bomber wings and a host of P-51's.

No matter what war footage you have ever seen before, this is the real deal and will keep your undivided attention.
The P-51 & B29 footage is remarkable. The strafing runs by the P-51 pilots were incredible.
There are several "breaks" as the film canisters are changed, just wait for the count down.
(View Full Screen/Sound On)
Click the image
For a story from one who was there click HERE
Volume 12. Searches, Page 1 -- Page 2 -- Where people post search for friends and relatives. If you are interested in any particular subject there is a site search engine on all the main pages.

E-Mail to the Webmaster/Editor

Editor@KilroyWasHere.org